We believe that best-in-class analytics need to play a role of every phase of every case.
To get the best results in eDiscovery, analytics cannot just be used at the very beginning of your case or to monitor the review. To get you the best results, we've made it a part of everything we do. Analytics also cannot be tied to a single platform, which is why we are technology agnostic and dedicated to crafting the best solution for your unique needs.
We believe that deep end-to-end eDiscovery experience gets our clients the best results.
You will work with a single Project Advisor to craft unique solutions throughout the entire lifecycle of your case because the eDiscovery decisions that you make at the very beginning of the case will have a significant impact on the end results that you achieve.
PROJECT ADVISORS
Great service comes from deep experience, and our Project Advisors have the skills needed to help you get the best end results:
Tracey Oldenburg,
Director of eDiscovery

27 Years of Experience
Specialization:
Workflow Design
Josh Treat,
Senior Project Advisor

15 Years of Experience
Specialization:
Predictive Review
Jay Lozeau,
Senior Project Advisor

14 Years of Experience
Specialization:
Data Integrity
Angela Golden,
eDiscovery Analyst

15 Years of Experience
Specialization:
Work Standardization
Jim Havidic,
Director of Data Technologies

14 Years of Experience
Specialization:
Search Term Effectiveness
Samantha Condo,
eDiscovery Analyst

5 Years of Experience
Specialization:
Imaging
Our Project Advisors are constantly learning
and have the certifications to prove it.
Relativity Certified Administrator
Relativity Certified Analytics Specialist
Relativity Certified Infrastructure Specialist
iCONECTnxt Certified Administrator
iCONECT Xera Certified Administrator
Clearwell Certified Administrator
Concordance Certified Software Trainer
Concordance Certified FYI Administrator
Concordance Certified Software Administrator
LAW PreDiscovery Administrator
Catalyst Certified Administartor
Nuix eDiscovery
LAW Admin
LAW eDiscovery
PROFESSIONAL STAFF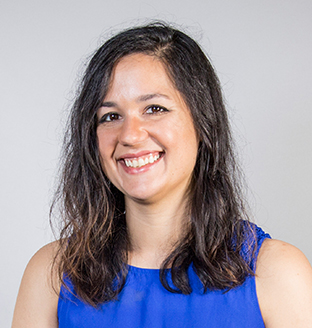 Lia Majid,
Chief Executive Officer
Bill Lavarnway,
Chief Financial Officer
CAREERS
Project Advisors
Are you willing to be available and immediately responsive to customers at all hours, night and day?
Do you have your RCA or are confident you can pass within your first year with us?
Do you possess deep eDiscovery technology experience?
Are you intellectually curious and stay on top of the latest in legal technology?
Sales
Are you passionate about helping legal professionals get better results with eDiscovery?
Do you love working as part of a team to get the best results for our customers together?
Do you stay up on the latest developments in eDiscovery technology and law?
Are you confident enough to listen to our customers and their needs rather than just talk?
If you can answer "yes" to all of these questions, please contact us at careers@acornLS.com.